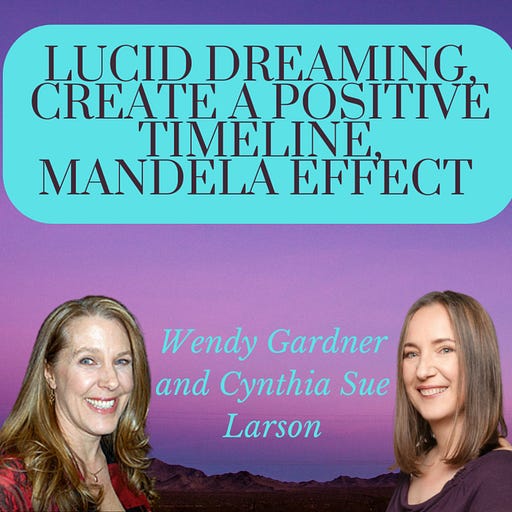 Feb 12 • 35M
Lucid Dreaming, creating a positive timeline, Mandela effect
Are heading into menopause? If so, this is the place for you! Hello, I'm Wendy, skincare alchemist and artisan of elite, high-frequency skincare. In my podcast interviews, you'll discover the secrets of personal protection from toxic energies through radionics, Tarot for well-being, crystals to heal anxiety, soul retrieval for wholeness, how to train as a Spirit Guide, primordial sound meditation, and many more fascinating practices to uplift your body, mind and spirit. In each episode, my guests and I share tips to help you thrive before and after menopause.
Have you heard of lucid dreaming and wanted to try it? Meet the lovely Cynthia Sue Larson who has been lucid dreaming since she was a child. She's also the author of Quantum Jumps, Reality Shifts, High Energy Money and Aura Advantage. A fascinating conversation where science comes together with inspiration and imagination.
https://www.glow-skincare.com/cynthia-sue-larson/
---
Hosted on Acast. See acast.com/privacy for more information.