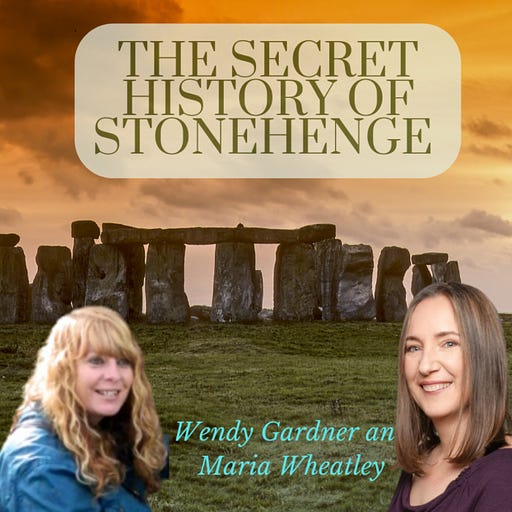 Feb 21 • 49M
Maria Wheatley- The Secret History of Stonehenge
Are heading into menopause? If so, this is the place for you! Hello, I'm Wendy, skincare alchemist and artisan of elite, high-frequency skincare. In my podcast interviews, you'll discover the secrets of personal protection from toxic energies through radionics, Tarot for well-being, crystals to heal anxiety, soul retrieval for wholeness, how to train as a Spirit Guide, primordial sound meditation, and many more fascinating practices to uplift your body, mind and spirit. In each episode, my guests and I share tips to help you thrive before and after menopause.
Today we have a fabulous call with Maria Wheatley author of The Secret History of Stonehenge . Maria is a second-generation Master Dowser who was taught by European Master Dowers, her late father and Chinese geomants. Maria is the UKs leading authority on geodetic earth energies and ley lines. Today you'll get insider infromation on Stonehenge, a hybrid race of people that once lived and worshipped at Avebury that have been ignored by mainstream archaeologists and learn about sacred goemetry and dowsing.

---
Hosted on Acast. See acast.com/privacy for more information.